Join with credit card via Zombaio billing company:
Zombaio - Visa, Visa Electron, MasterCard, Maestro, Discover, JCB, S2...
Click on the button bellow to get instant access:

Any charges through Zombaio Payment Services will read ZOMBAIO.COM on your cardholder statement for the merchant AFS Media Ltd, CY
As a member, you will get:
Real amateur girls and 100% beach reality - sexy teens in small bikinis, topless & naked!
10000s of pics, 100s of videos, interesting & unique content, stuff never seen before!
Download everything for only 19.95 and watch it offline forever - no limitations.
Confidentiality & Safety Notes:
* We highly respect customer privacy and your personal data will never be available to 3rd parties.
* Your card information is 100% safe and the whole signup process is strictly confidential and secure.
* Transaction will discreetly show up on the card statement, with no words related to content of this site.
---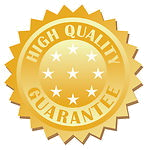 Certified by Internet Association of Quality Adult Websites as
"The most interesting bikini and nudist website in the year 2010"
You can also visit these great websites:


You shall get boobs, the whole boobs and nothing but the boobs!


Real amateur teen girls posing naked for the first time


Girls in small bikinis that will make you say WOW


Bilola, the most perverted girl you have ever seen


Maxi Moom, girl with the biggest natural tits in the World


Petite Asian girls with enormous natural boobs

Free pics and free videos of sexy bikinis, swimsuits and nude beaches

Free porn, interesting websites, business opportunities, advertising, resources...


Top list of the best bikini and swimsuit websites